Australia's The Brew Shop – The Oldest Provider of Homebrewing Kits
Bottoms Up!
BEST SELLER'S AND SPECIALS

A Czech styled Black Lager of Cerny Pivo. The recipe is "supposed" to be the same as that used at Prague's most famous beer hall, brew-pub, & beer garden known as U Fleku. They have been brewing beer at U Fleku since at latest 1499: isotopic measurements of the remains of paintings on the wooden ceiling of the brewhouse have dated theme back to 1360! It is the same recipe that I brewed at The Macquarie Brewery in early 2005.
This beer was entered in the Australian International Beer Awards (AIBA) where it picked up a Gold Medal, & Best In Class in the Lager section. This is a very easy drinking dark beer, with some burnt toast or coffee flavours, but without the heaviness of a Stout or the strength of a Bock. By adding 3-4 litres of water to the wort you should have a starting gravity of 1,046. If using a healthy lager yeast such as the Saflager 34/70 you can expect a final gravity of under 1,010, probably closer to 1,008. This beer will ferment very nicely with most of the Lager strains at a temperature of around 12 degrees C. If you are already brewing a Lager or a Pilsner, simply pitch onto the yeast slurry for very healthy fermentation. The Cerny Pivo will be ready for delivery from July 5th.
At this stage we will only be brewing one batch this year so make sure you get in quick. For a comparable beer in the commercial market, try the Kozel dark, sold in 500ml bottles at Dan Murphy's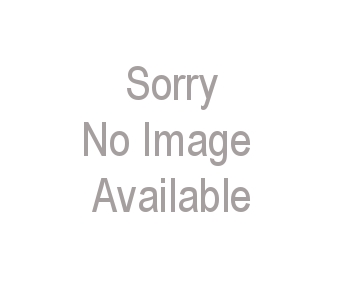 FRESH WORT KIT
MAKES 20 LITRES OF QUALITY CRAFT BEER
NET WEIGHT 15 KG PRODUCT OF AUSTRALIA
Contents: Premium Hops, Berley & Water
DIRECTIONS: Transfer to a sterilised fermenter, Add 5 Litres cold water & yeast. Brewed & Packed by: ST Peters Brewery, 15 May St St peters NSW 2044 Exclusively for ESB 18 Flora St Kirrawee
VIEW WORT KITS
We assure our customers that they are receiving the best A Class approved products every time. We deliver Australia wide on a daily basis. We keep all major brands in stock at our warehouse to assure that no matter how big the order, all items are delivered quickly and without hassle to you.
We stock brands such as: Wyermann, Castle Malting's, Simpsons, Joe White, Best Malts, Briess Malt, Whitelabs, Fermentis, Mangrove Jacks, Danstar, Black Rock, Morgans, Coopers, ESB, Beermakers, Muntons, Tooheys, Still Spirits, Edwards Essences, Samuel Willards, Essencia, Copperhead, and Spirits Unlimited. You name it, we've got it!
As the leading Home Brew Shop in Sydney, our mission is to continuously provide our customers with the upmost respect, satisfaction of excellent price, professional service and prompt delivery Australia wide. Our success enables us to have dedicated team committed to the quality and reliability of the products and services we offer. Having spent the last decade earning a solid reputation with companies and individuals throughout Australia, we are pleased welcome you to our company and our web site. Should you wish to submit independent feedback compliments & complaints are wholeheartedly accepted?
We stock over 2000 different products!
We have been and are the choice of many Craft Brewers and Home Brewers over the last 27 years.
ESB Brewing Supplies is one of Australia's largest home brew wholesalers and through our retail stores trading as "The Brew Shop" we are also one of Australia's leading Home Brew Shops. We carry the largest range of Beer Malt, Hops, Beer Concentrate, Wort Kits and Beer Making Equipment of anyone in Australia.
We manufacture and import Home Brewing Ingredients and equipment including:
ESB Fresh Wort Kits
Finest Round range of wort kits.
ESB 3kg and 1.7kg range of beer concentrates
Castle Malts from Belgium
Castle Malts from Belgium
Taps and Beer Dispensing Equipment from India and America
American Barley Mills
White Labs yeast from America
OUR AMAZING LIST OF BRANDS